Moog One
'L.A.S.' (Long Awaited Synth) was the working title for this, the ultimate Moog synthesizer. Saying that, the synth nerds of this world had to wait many decades for another polyphonic Moog. After all, Dr. Robert Moog had always warned his team that a polyphonic synthesizer meant polyphonic problems, which was hardly surprising since every mistake is multiplied in accordance with the increased developmental costs involved in such an instrument. Indeed, it was Bob Moog's painful experiences of building earlier instruments such as the Polymoog and Memorymoog that prevented Moog Music from building another polyphonic Moog synthesizer until 2018, by which time they were experiencing rapid growth and success.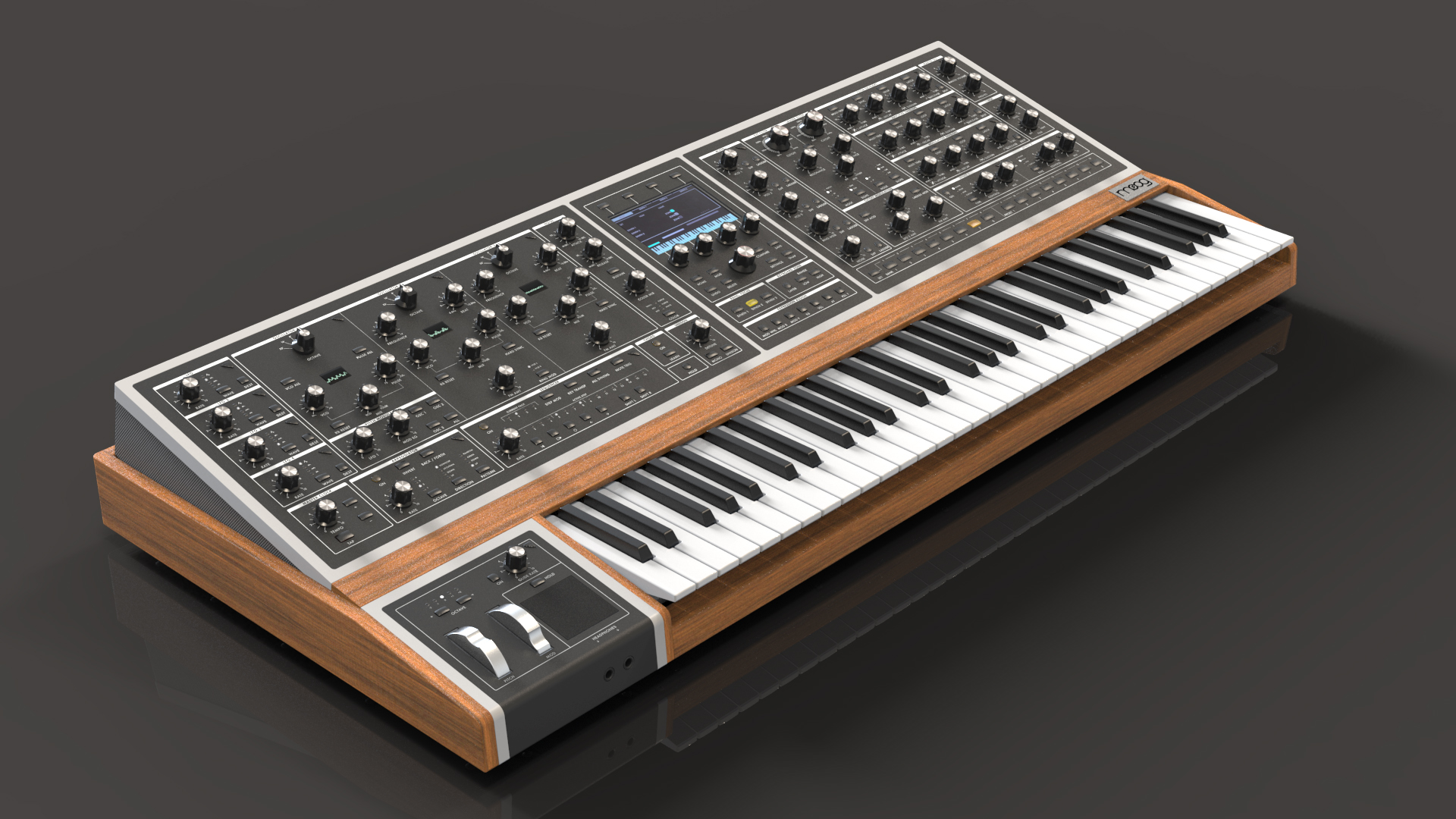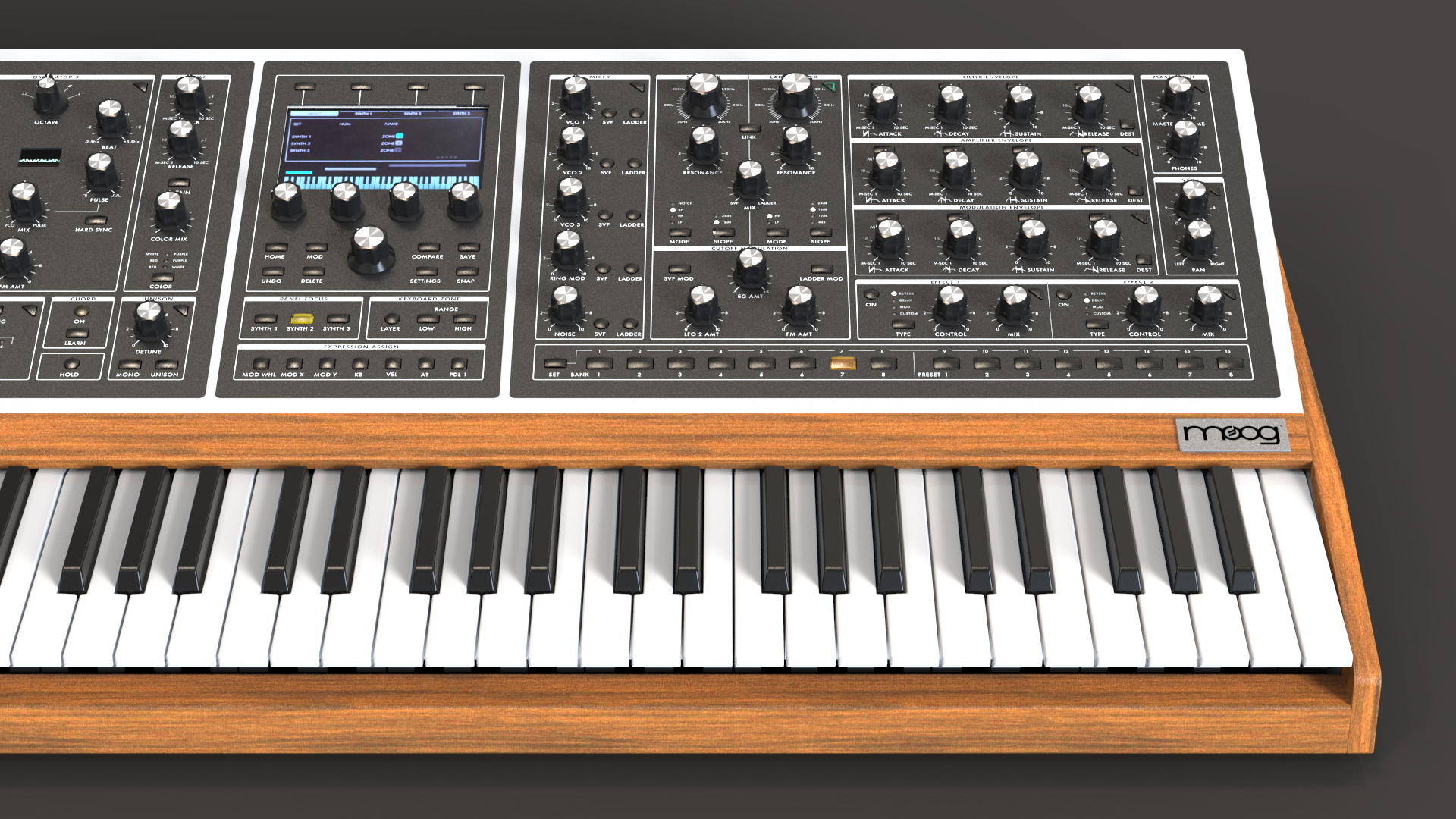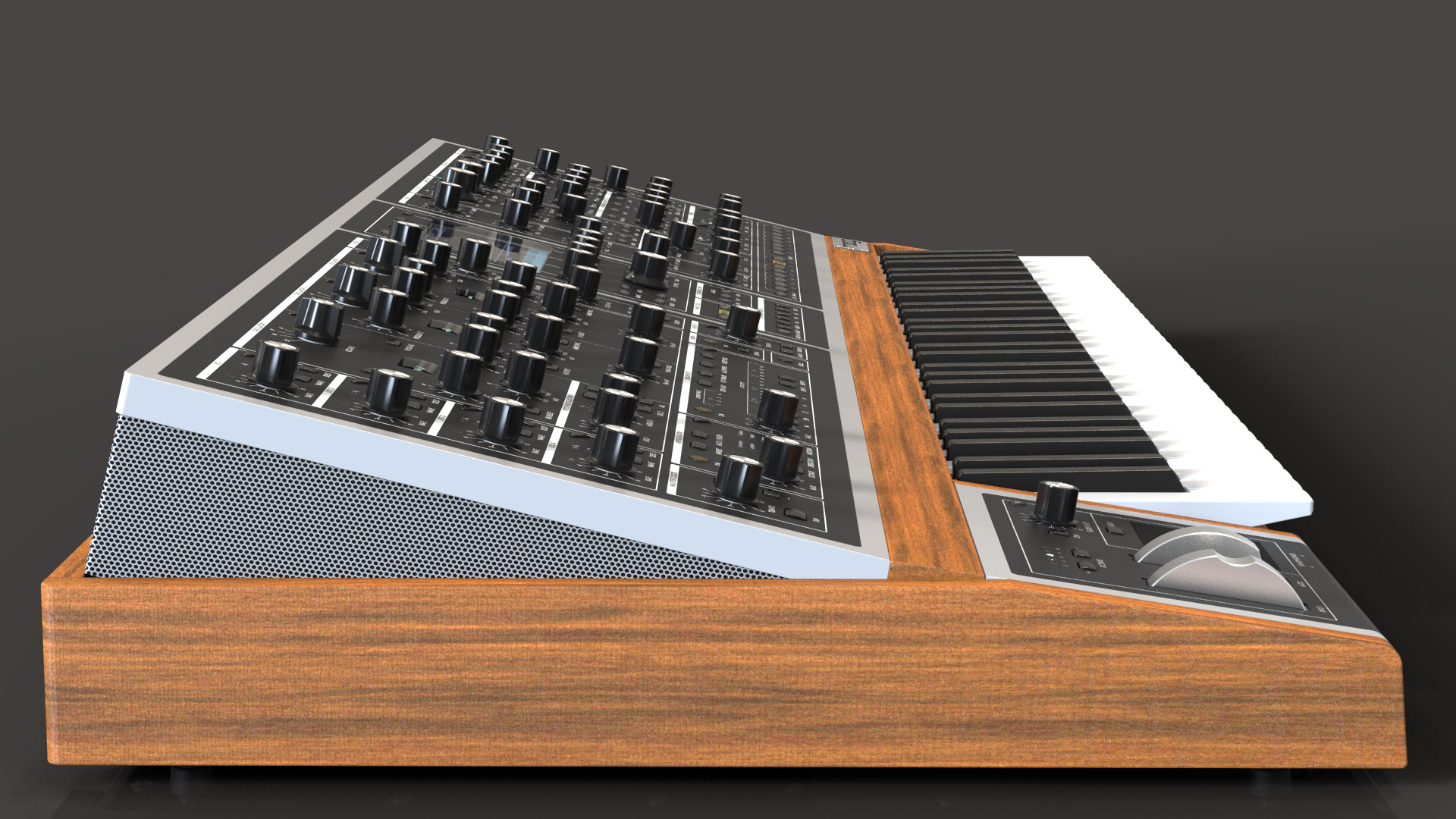 I, too, appreciated the challenges of such a project, having previously worked on several large-scale synthesizers, so I felt honoured when Moog Music invited me to travel to North Carolina in 2013 as a partner of its internal development team. The basic framework for the instrument was developed during several detailed product meetings, whereupon it was decided to follow the legendary Minimoog's voice structure, with three oscillators beating at its musical heart. One OLED (Organic Light-Emitting Diode) display per oscillator is used to visualise their respective outputs, while the instrument itself is tri-timbral.
The industrial design for the 'L.A.S.' needed to make the Moog DNA clearly apparent at first glance — ultimately achieved with balanced proportions, an inclined user interface with classic custom-made Cosmo Corporation controls (made from Bakelite), a material mix of real wood and metal elements, perfectly-positioned controls, and clearly-legible product graphics.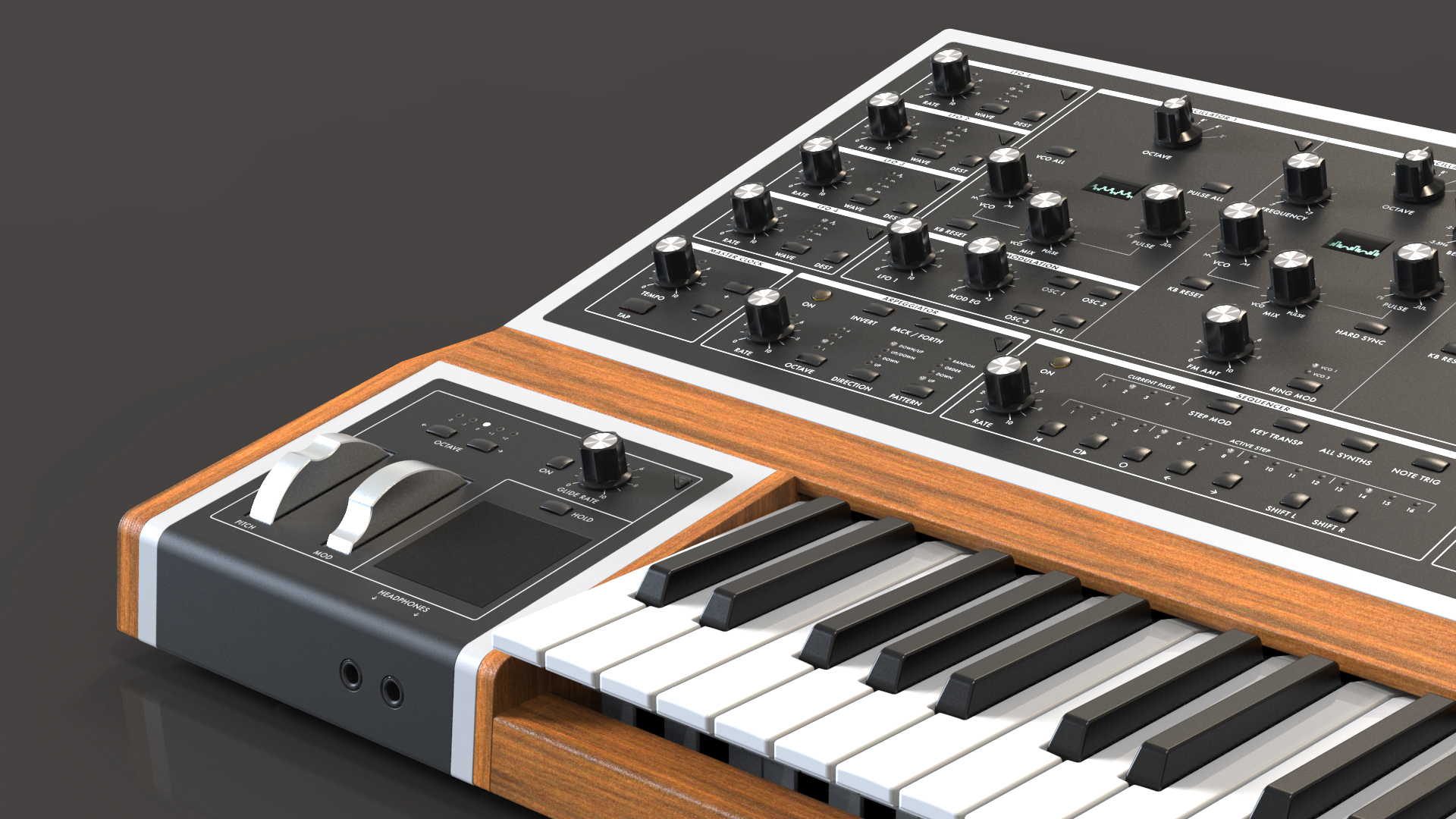 The housing is built on a wooden frame. Manufactured in a special plastic casting process, the panel is assembled in modules, which are then lowered into the frame from above. The product graphics are printed on the underside of a resistant foil that is positively connected to the panel. The overall appearance is that of transporting the early-Eighties aesthetic of the Memorymoog to the present day.
The perforated sheeting surrounding the back of the panel, perfectly dissipating the heat from analogue technology, is both functional and also a design highlight.