Waldorf Iridium Keyboard
With Quantum, Waldorf Music released an innovative synthesis tool in 2017 that still sets standards today with its sonic flexibility, and with the elegance and simplicity of its user interface.
Iridium Keyboard offers an equivalent product philosophy on a compact footprint, with a 4 octave / poly-aftertouch keyboard from the Italian manufacturer Fatar. The design language appears mature and serious. The colours of the housing and the product graphics are explicitly restrained and offer a calm, distraction-free environment for the operating flow supported by RGB LEDs.
The user interface reflects the signal flow of the sound engine. All important functions are directly accessible via the detailed control panel. More in-depth parameters are operated via the central touch display, with functional relationships colour-coded.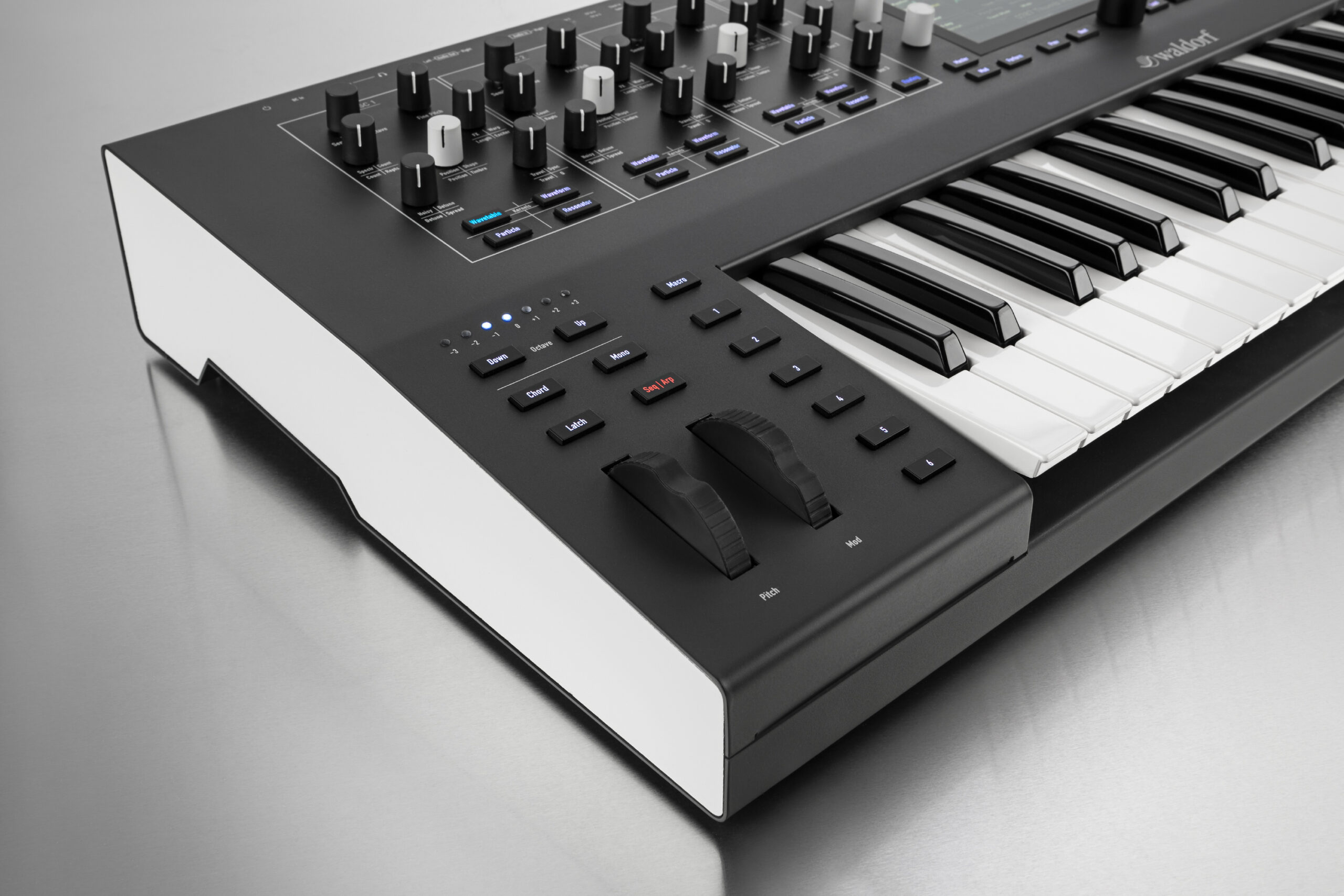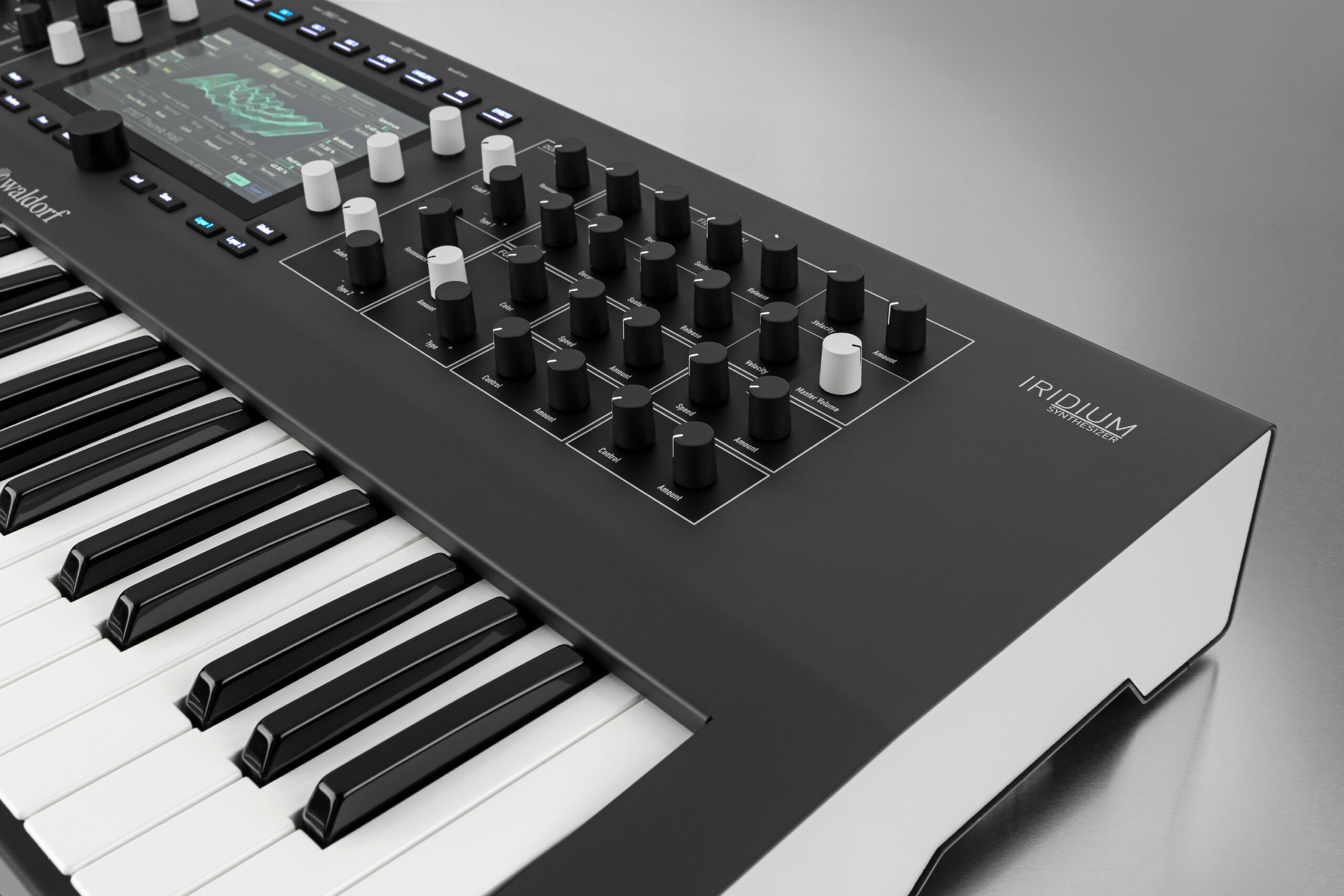 For the area to the left of the keyboard, which is used actively during a performance, we have placed a large number of freely programmable direct functions. The wheels have been redesigned. Visually following the example of the Quantum synthesizer, they are not made of full aluminium, but of dual-shot injection-moulded plastic and offer excellent grip and a pleasant feel.   
Iridium Keyboard is manufactured entirely in Europe. The basic housing is made of powder-coated metal. Its construction was precisely adapted to the manufacturer's production techniques throughout all design steps, explicitly in the final construction phase.
The side view shows the relationship to the already known Iridium desktop version. The concise recess in the rear third of the base plate results in a balanced / lateral gripping situation for lifting / setting down the unit. Product graphics, fonts, sizes and colours correspond to the Waldorf CI. Optimum legibility is achieved through matt screen printing and high contrast of the functional lettering.