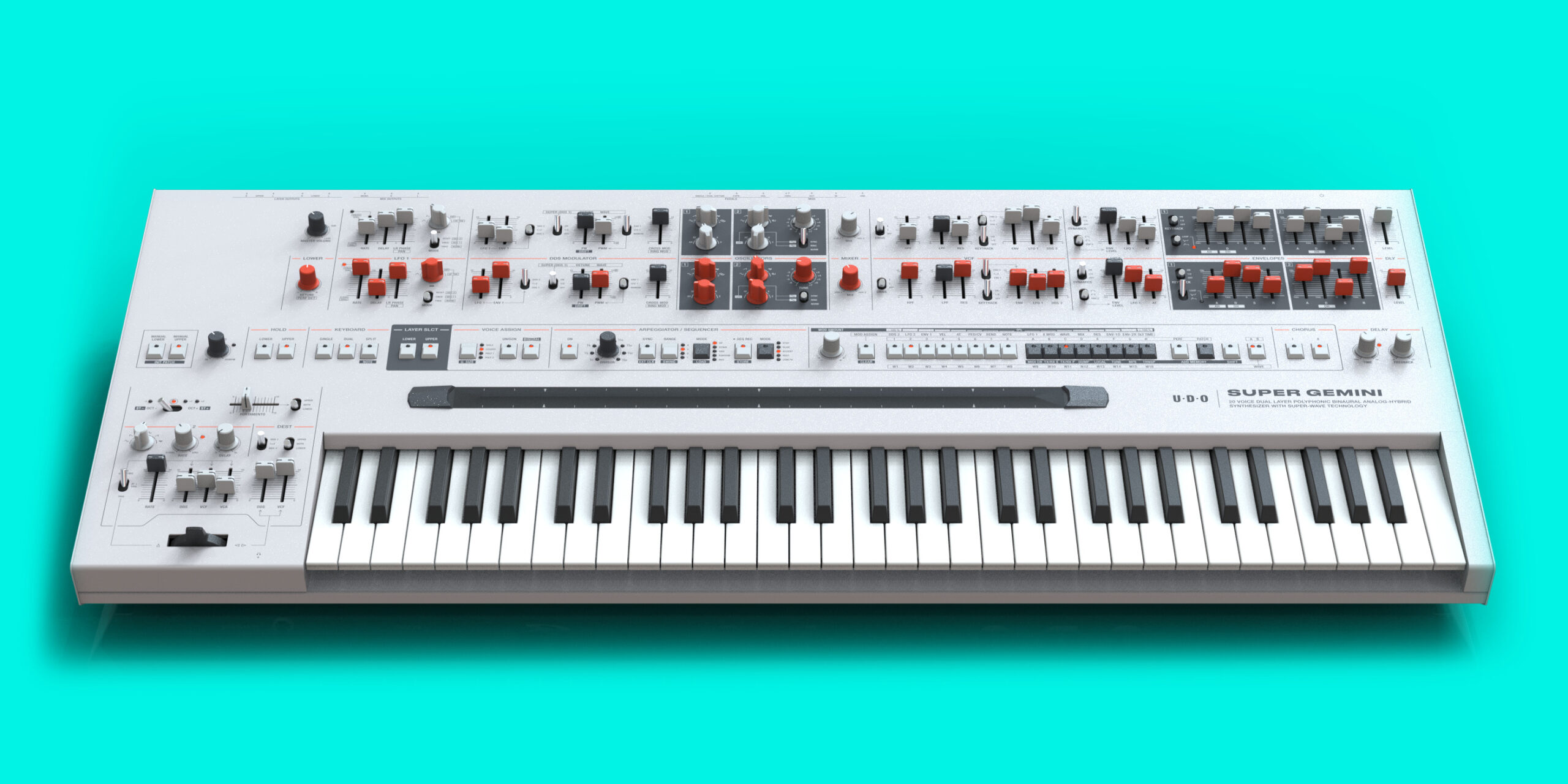 U.D.O. Super Gemini
With the Super Gemini, we created the design for a top class polyphonic synthesizer over the past year 2022. George Hearn, owner and U.D.O. Mastermind, has packaged the Super Gemini's familiar Super 6 technology into a novel, direct-interaction control concept. It offers the user one fully developed synthesizer panel each for direct access to two integrated Super 6 sound engines. The two control strings, positioned one below the other, are clearly distinguished from each other by their colour. The design invites a dynamic way of playing with the two sound engines and allows a previously unknown, intuitive interaction of them with each other. The synthesiser functions are - typical for U.D.O. - located above the instrument's control functions.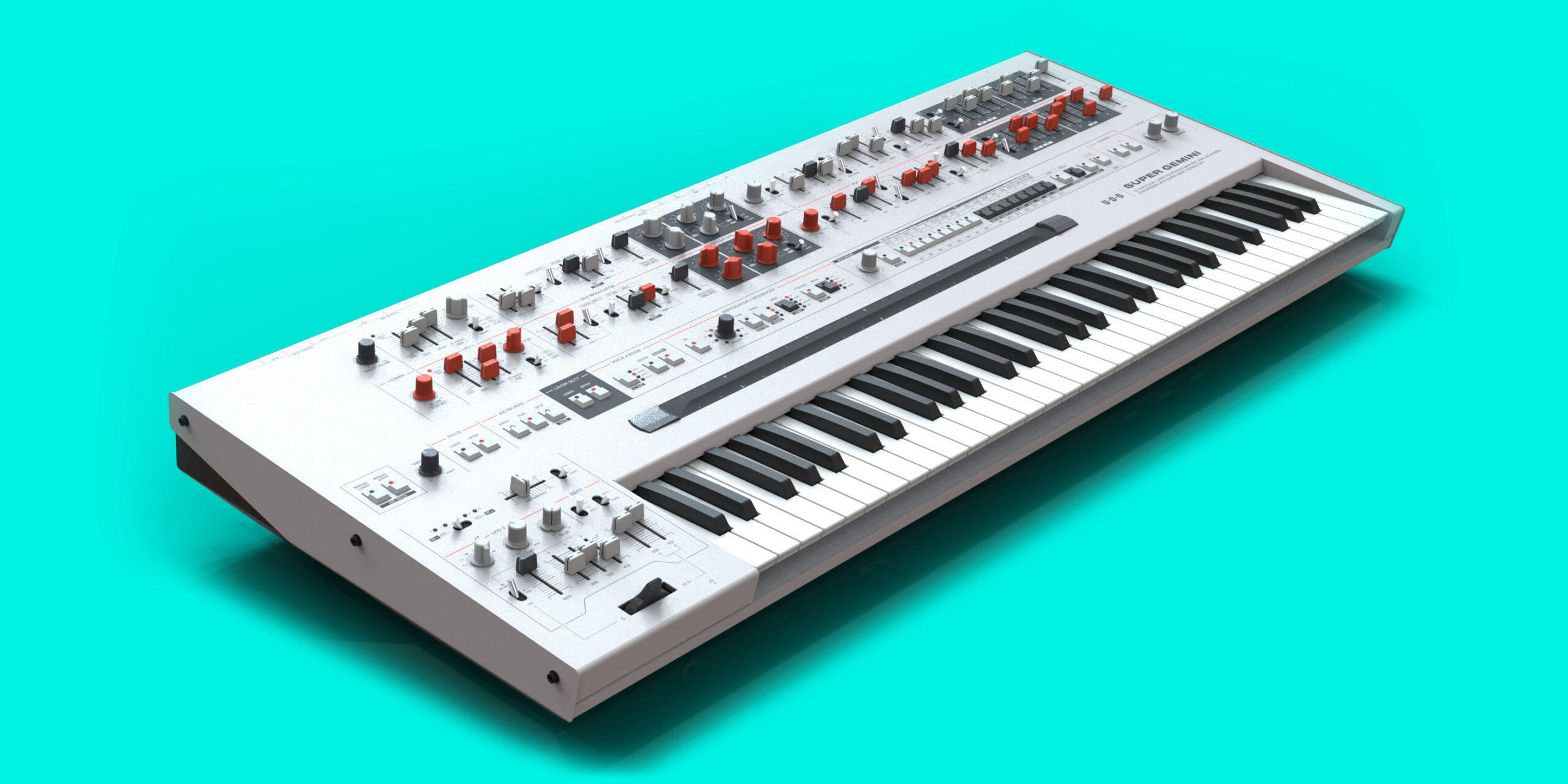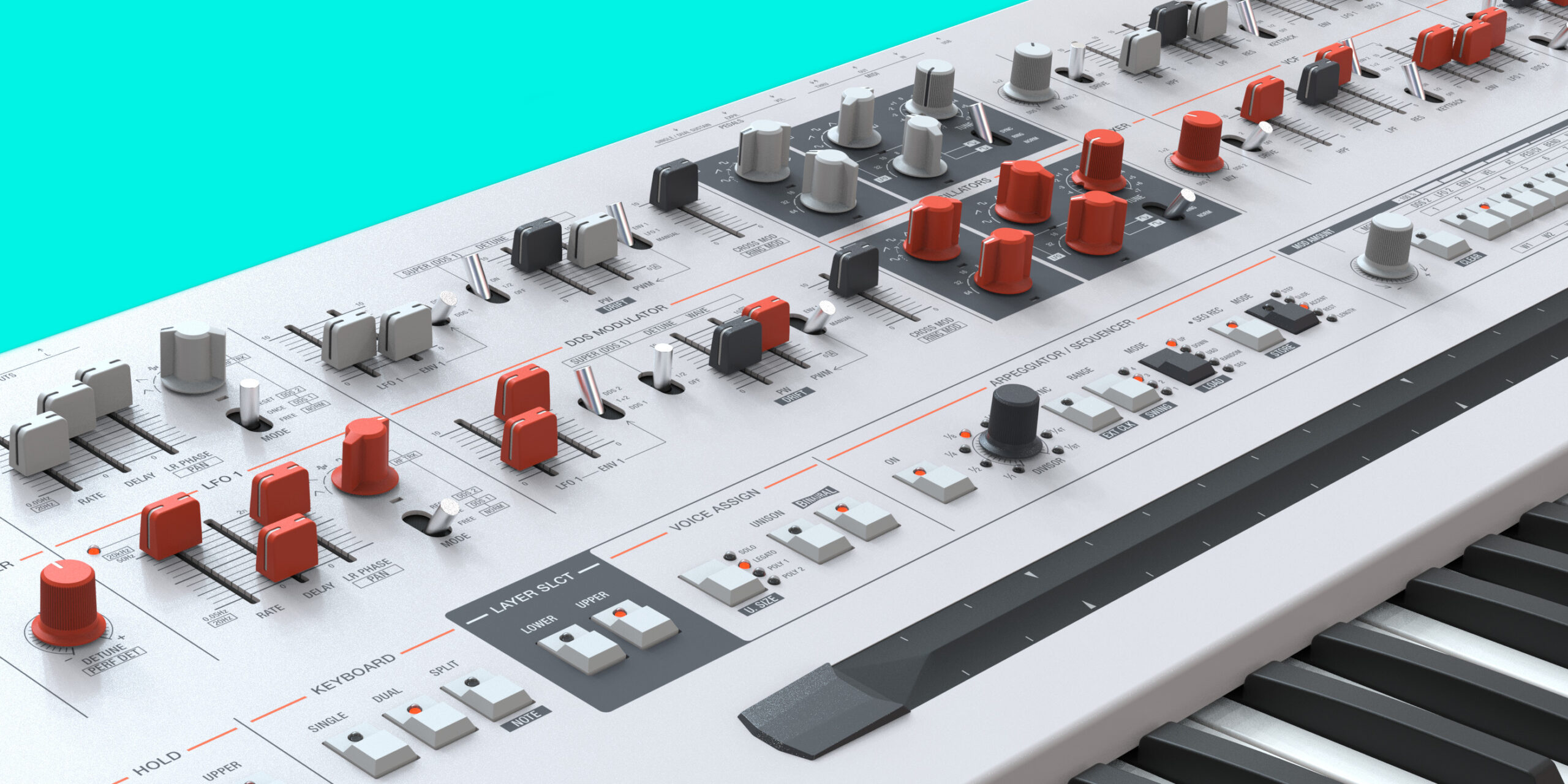 We draw a cabinet that follows the U.D.O. product language in its core. The design speaks technically cool. It contrasts with the analogue sound engine and sends the Super Gemini as a counter-design into the race with the field of the competition, which is mostly characterised by partly solid wood panelling.
The cabinet is visually composed of two integrated parts: The black powder-coated base is overlaid by the light grey upper shell from the front.
The perspective view of the rear of the Super Gemini offers an aggressive, automotive-inspired rear view. The light-gray top shell is visually slided over the bottom pa. The sides are 3-dimensionally shaped, and allow for a sneak view on the substructure in contrasting black towards the rear.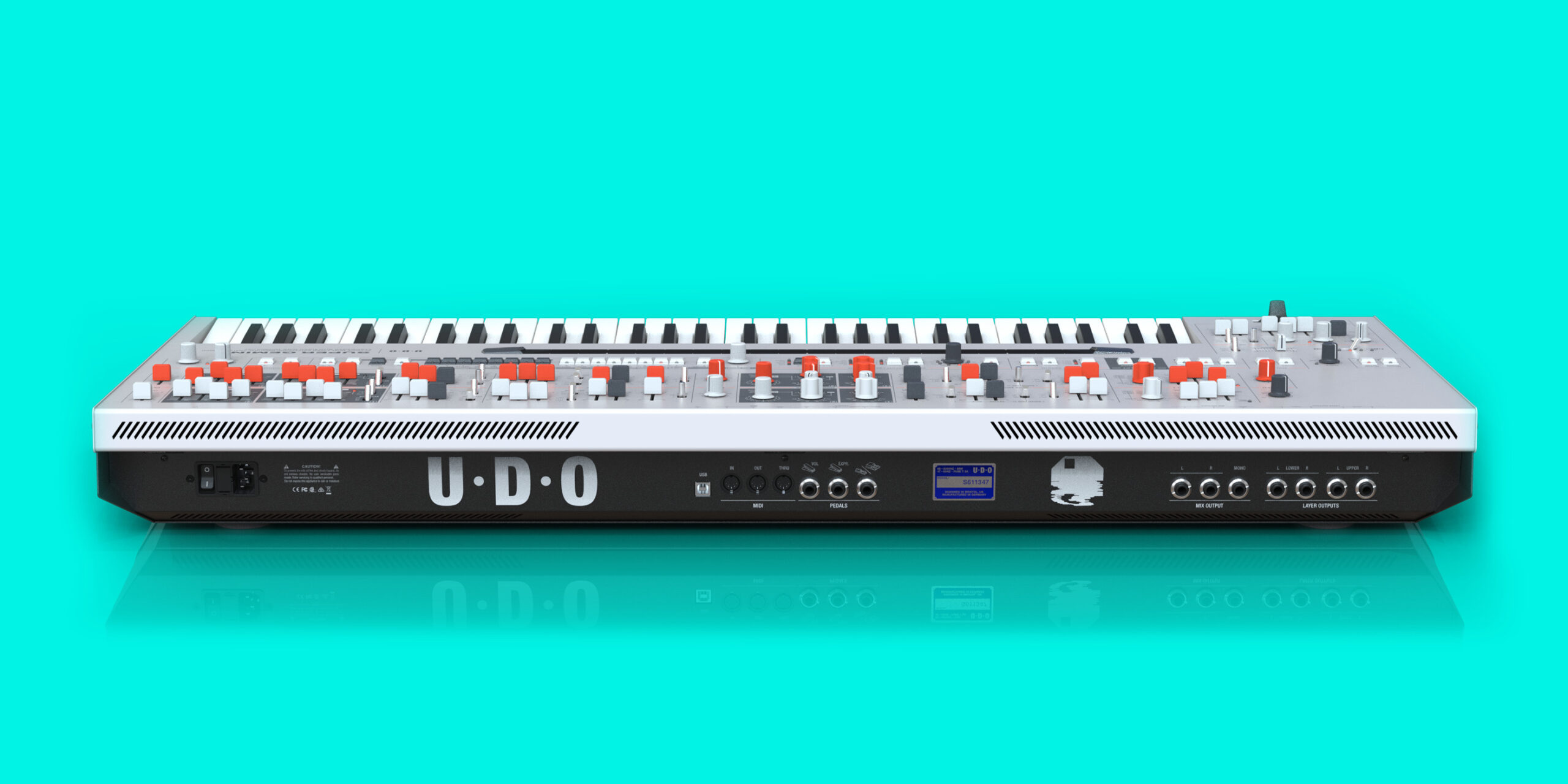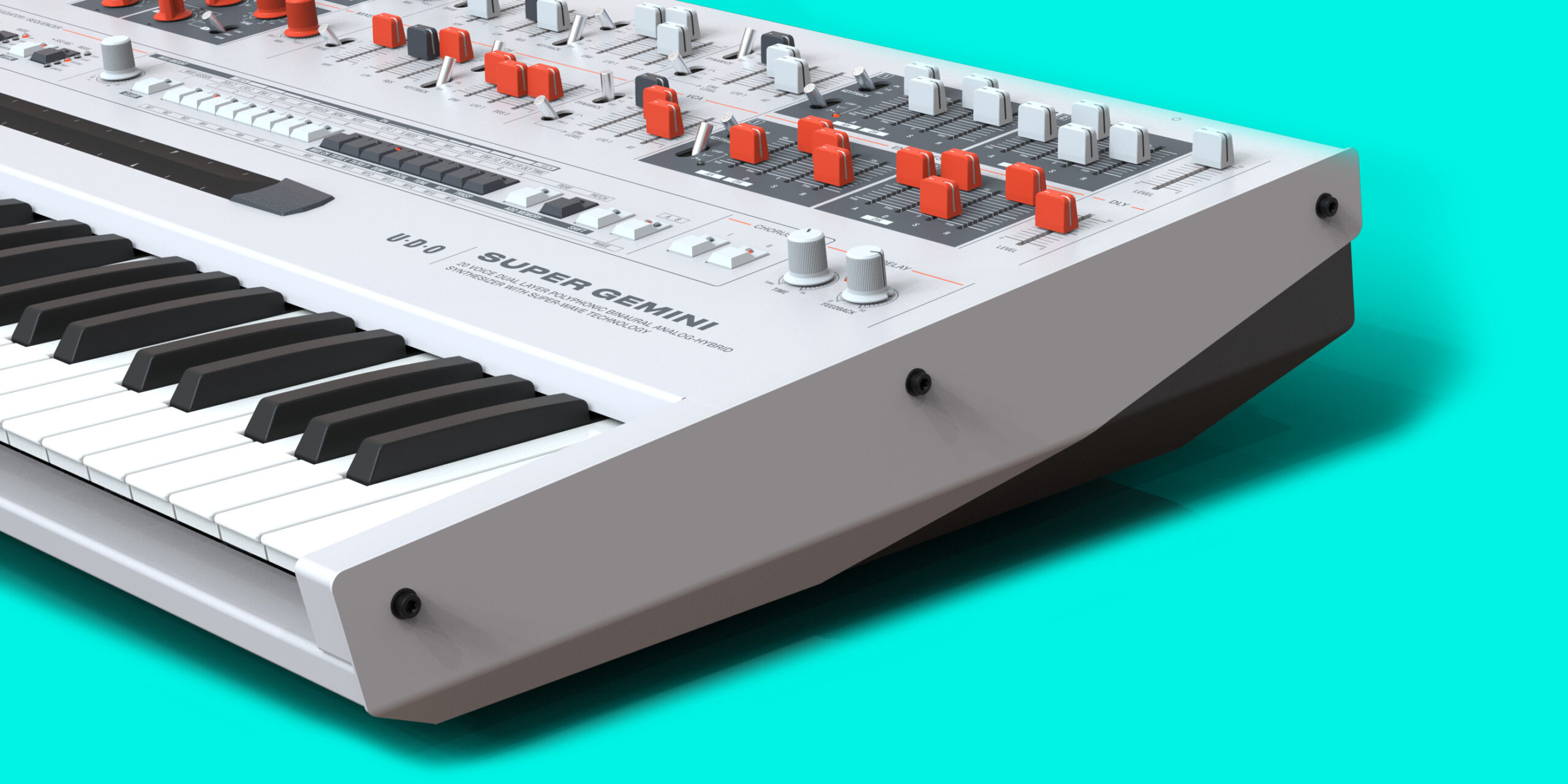 A particular challenge was to mechanically transfer the form found over several design stages into a construction, that is optimised for series production. In order to achieve this, we brought manufacturer of the metal parts and mechanical engineering designer on board as early as during the very first steps in design stage 1. During the fine-tuning of the design, we further adjusted the shape, as well as important connection details, to ultimately enabled an easy manufacturable, service-friendly enclosure. The entire upper shell of the enclosure can be folded upwards via a rear pivot point and opens up free access to the inside parts, just like in the old days.