About Axel
Axel Hartmann has been go-to designer in the music industry for over 30 years. He is responsible for the design and ergonomics of an unparalleled number of notable products that includes some of the most remarkable electronic musical instruments of modern times.
Seit seiner frühen Jugend war Axel stets auch Musiker. Seine Begeisterung für Musikelektronik führte ihn direkt nach seinem Design-Studium zur Waldorf Music, wo er als eines seiner ersten Produkte den Waldorf Wave zeichnete. Dieser wurde für sein Design unter anderem mit dem Red Dot Award ausgezeichnet.
Der Wave sollte jedoch nicht der einzige Synthesizer-Bolide bleiben für dessen Gestaltung Axel verantwortlich zeichnet. Es folgten - um nur einige zu nennen - Alesis Andromeda, Access Virus Pølar, Moog Voyager, Arturia Origin und der spektakuläre Schmidt Synthesizer sowie die aktuelleren Projekte wie Moog One, U.D.O. Super 6, Waldorf Quantum und die neueste Generation des Roland Workstation-Flagschiffes Fantom.
Insgesamt hat Axel mehr als 200 Musikinstrumente gestaltet und maßgeblich deren Ergonomie und technischen Aufbau mitbestimmt. In über 30 Jahren hat er ein internationales Netzwerk leistungsfähiger Hersteller um sich geschart, mit deren Hilfe auch Start-Ups ihre frischen Ideen in innovative und - vor allem - marktfähige Produkte verwandeln. Spätestens seit Veröffentlichung seines eigenen Synthesizers "Neuron" in den frühen 2000ern gehört Axel zum exklusiven Kreis innovativer Synthesizer-Hersteller. Das Neuron-Konzept, dessen technische Umsetzung auf neuronalen Netzwerken basierte, war seiner Zeit weit voraus und begeisterte vor allem Hollywood Größen wie Hans Zimmer, die das Instrument für seinen cineastischen Klangcharakter, vor allem aber für seine neuartige, intuitive Bedienung, schätzten.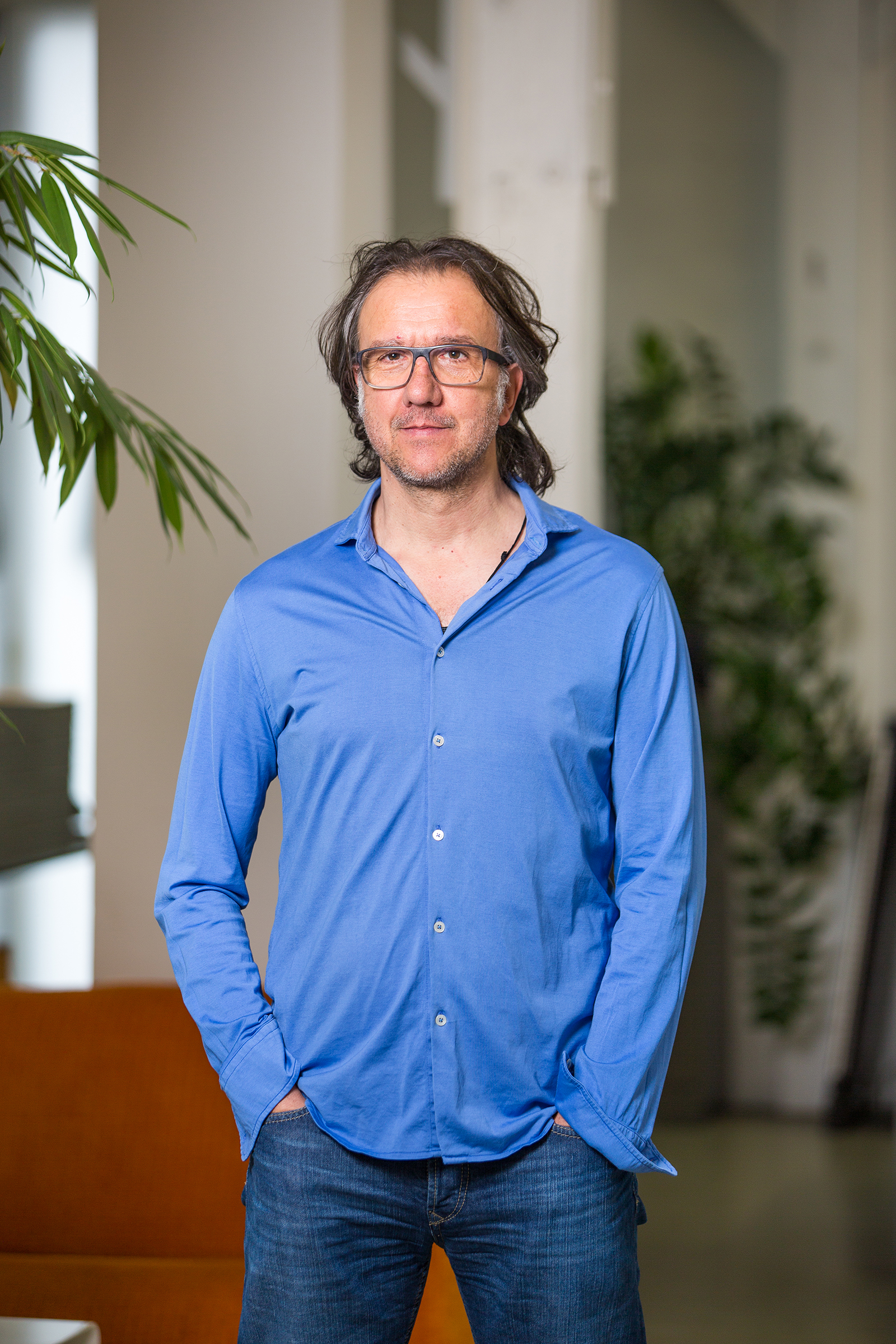 Projekte
2-box drumit three | 20: Corporate Identity / 20 Synthesizer | Access: Virus Polar  | Adam Audio: S-Control Software GUI |Alesis: Andromeda | Antares: Autotune, G2 bis G7, Autotune EVO / Fiter l/ Autotune Guitar Footpedal / Kantos / AVP 1 Vocal Processor | Arturia: Micro Freak / Micro Brute / Spark / Audiofuse Studio / Audiofuse 8Pre / Minibrute 1 / MiniBrute 2 / Minibrute 2S / Rackbrute 3U & 6U / Keystep Pro / Keystep 37 / Origin KB & DT / Drumbrute / Drumbrute Impact / Minilab MKII / Microlab / Audiofuse Control Software / Matrixbrute / Keylab line / Keylab MkII line  / Keylab Essential line /  Polybrute | Audiomidi.com: Logo / Corporate Design | Bluguitar: Amp 1 + Remote / Amp X | Cakewalk: Momentum GUI | Creamware: Logo / Corporate Design / Noah | EMU: USB 0404/ Xboard Series / Shortboard Controller Line / 1616M Interface | Frodebeats: Oscillotron GUI | G66: Logo / Corporate Identity | Gibson Brands: Les Paul speakers / KRK Rokit g3 & g4 | Hartmann: Corporate Identity / Neuron / Neuron VS Hard- & Software | Hohner: Adam / Musiprof | Izotope: Spire | Moog: Minimoog Voyager + Voyager Goldie / Voyager OS / Voyager XL / Little Phatty / Little Patty Rack / Multipedal / Taurus 2 / Subphatty Hardware & Software Editor / Sub37 / Series 500 Delay and Filter / Minitaur / Theremini / One | Neo Instruments: Ventilator | Novation: Impulse | Orchestral Tools: Sine Player GUI | Playtime Engineering: BlipBlox Kids Synthesizer / BlipBlox After Dark | Ravensburger Spiele: Kids Electric Xylophone | Rhodes: Rhodes MK8 |Roland: Fantom 2019 | Sennheiser: MKE 440 Mic / Esfera Hardware & Remote Software GUI / Ambeo Software GUI | Schmidt: The Schmidt Synthesizer / Schmidt Luca Anzilotti Special | SPL: Package Design | Steinberg: Hypersonic 1 / Midex / Houston / N-Sync / Avalon 16 DA Converter / SMP-24 - SMPTE/MIDI processor / MIDEX-8 - USB MIDI interface | Studiologic: Numa Controller Line / Numa Organ / Sledge / SL Line / SL Mixface | Tascam: US Audio Interface Line | Tronical: Package Design | TSI: Logo / Corporate Design | U.D.O.: Super 6 / Super 6 Desktop | Universal Audio: Fatso / Massive Passive / Studer / 1176 collection / Teletronix / Pultec / Apollo Control / Shape | Waldorf: Logo / Corporate Identity / Kyra / Quantum / PPG-wave-3.v / STVC / Attack hardware + VST / Wave / Rocket / Streichfett / 2 Pole / Eurorack Modules Line / KB37 / Waldorf Edition 2 / Blofeld desktop + keyboard / 4-Pole / EQ27 / Gekko / Arpeggiator / Microwave 1 + 2 + XT / Q / Micro Q / MidiBay / Pulse / X-Pole / Pulse 2 / Nave (iOS & VST) / iOS Attack / Largo / Lector / Iridium | Wizoo: Logo / Corporate Design / Orbiter | Zarenbourg: Corporate Identity / Zarenbourg Piano & Editor / Module | Zynaptiq: Pitchmap